Sylvamo recently released its first environmental, social and governance (ESG) report. Chief Susatinability Officer James McDonald discusses the significance of the report and what ESG looks like at Sylvamo.
***
In July, we released Sylvamo's first ESG report, demonstrating our commitment to building a better future on the promise of paper. The report illustrates how Sylvamo is a sustainable company creating profits for our shareowners while protecting the environment and improving the lives of people where we do business.

We expect our stakeholders to hold us accountable, and this report is our first step in giving all stakeholders insight into our foundational beliefs and commitments.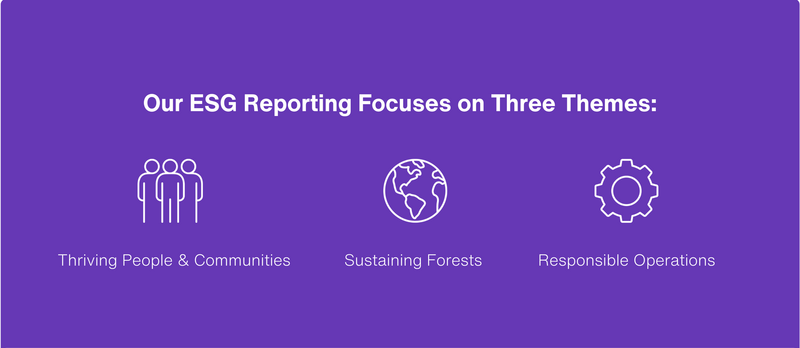 I am proud of what we accomplished in our first year as an independent company in all aspects of our ESG strategy. One of our priorities was integrating this strategy into our core business operations rather than having it as a standalone initiative. We achieved significant strategic, financial and sustainability milestones in 2022, together.

What role does ESG play at Sylvamo?
As we became an independent company, our senior leaders and board of directors developed the Sylvamo Promise, which is the blueprint for our vision, mission and values and ties in directly with our ESG strategy.

The Sylvamo Promise: We believe in the promise of paper to educate, communicate and entertain. Paper connects us to one another and is an enduring bond to renewable natural resources. Our purpose is to produce the paper you need in the most responsible and sustainable ways. We aim high, innovate and create value for our customers and investors. The future of paper deserves a company committed to the success of the entire ecosystem. From the forests we love, to the communities where we live, to those who rely on our paper, we know the well-being of each depends on the well-being of all.

We are Sylvamo, built to help the world realize the promise of paper.

Sylvamo. The World's Paper Company.
What is your ESG strategy, and how do the 2030 goals fit?
We built our strategy to ensure that Sylvamo is a sustainable company, one that generates profits for our shareowners, protects the environment and improves the lives of the people we interact with. Our strategy also reflects local and global stewardship.

Our 2030 Goals consist of three categories:
Sustainable Forests

Thriving People and Communities

Responsible Operations
Each category includes two or three ambitious targets, which represent key performance indicators to measure our progress.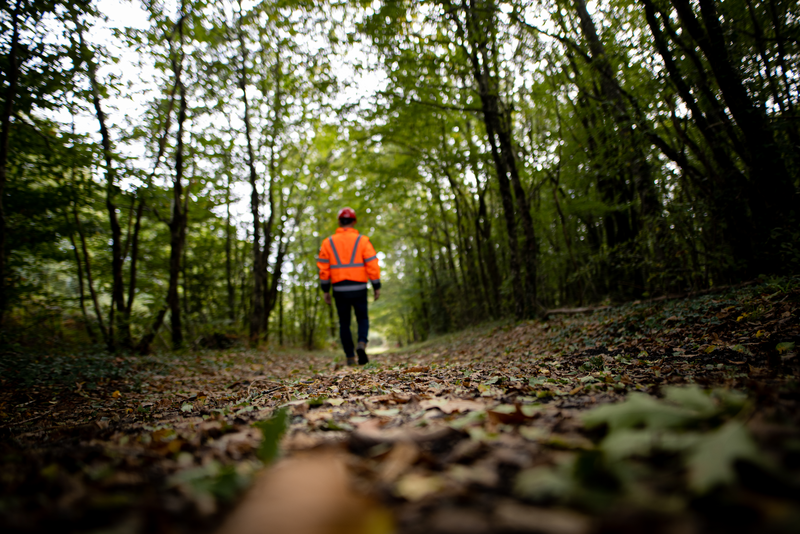 Can you share some successful sustainability initiatives or projects that Sylvamo accomplished in its first year?
I am proud of what the team accomplished last year. After developing our strategy and 2030 Goals, we focused on integrating our key performance indicators into our revolving credit agreement. We also completed the climate, forestry and water surveys for CDP and submitted our greenhouse gas emissions reduction targets to Science Based Targets Initiative (SBTi) for validation, which we received in April 2023. Additionally, we established strategic partnerships with the World Wildlife Fund, The Nature Conservancy, and other regional and local nonprofit organizations.

Importantly, we invested more than $5 million in projects and programs that support childhood education and other critical community needs. Along the way our employees joined our company efforts; on our Global Day of Service our employees packed more than 4,700 backpacks with school supplies for local children.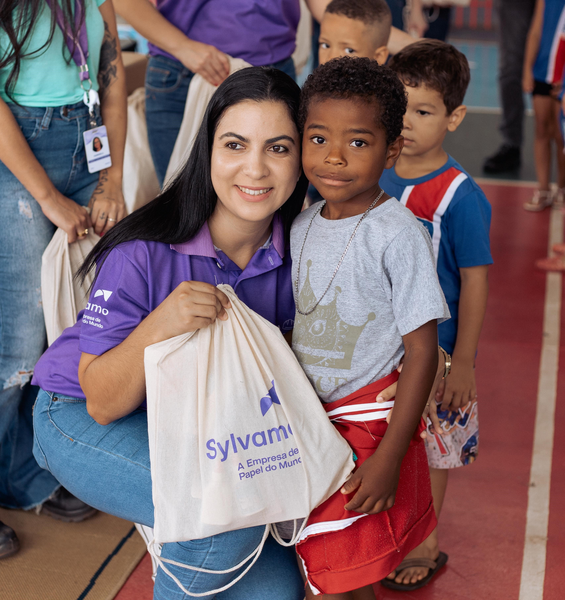 How do you engage employees and stakeholders in your sustainability initiatives?
Over the last year, I have engaged colleagues and external stakeholders in Europe, Latin America and North America. These fun and insightful conversations have led me to think about our initiatives in three categories:
Our Footprint: responsible manufacturing operations and the sustainable sourcing and use of natural resources

Our Handprint: our community engagement efforts, supporting childhood education and addressing other critical community needs

Our Fingerprint: the individual contributions of our 6,500 colleagues, who help Sylvamo be the world's paper company
This approach gives our sustainability team a fantastic framework on which to build and expand our programs to meet the needs of all our stakeholders.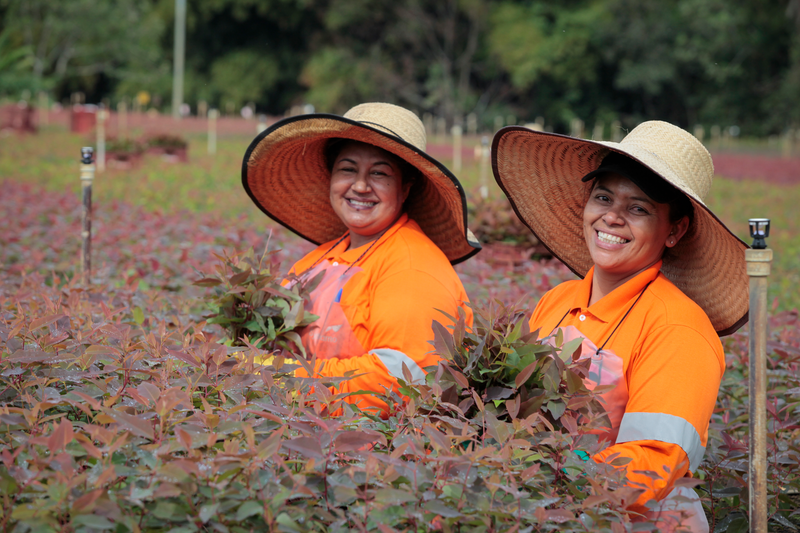 What does 2023 and beyond look like for Sylvamo?
We will continue to produce the paper people need in the most responsible and sustainable ways. We will continue to engage our stakeholders on key ESG matters. We'll also expand our local and regional partnerships to advance childhood education and environmental stewardship in the communities where our employees live and work. Finally, we will expand our work to develop and implement efforts to enhance our contributions to a low-carbon economy.
***
Read our 2022 ESG Report for more on Sylvamo's ESG journey.