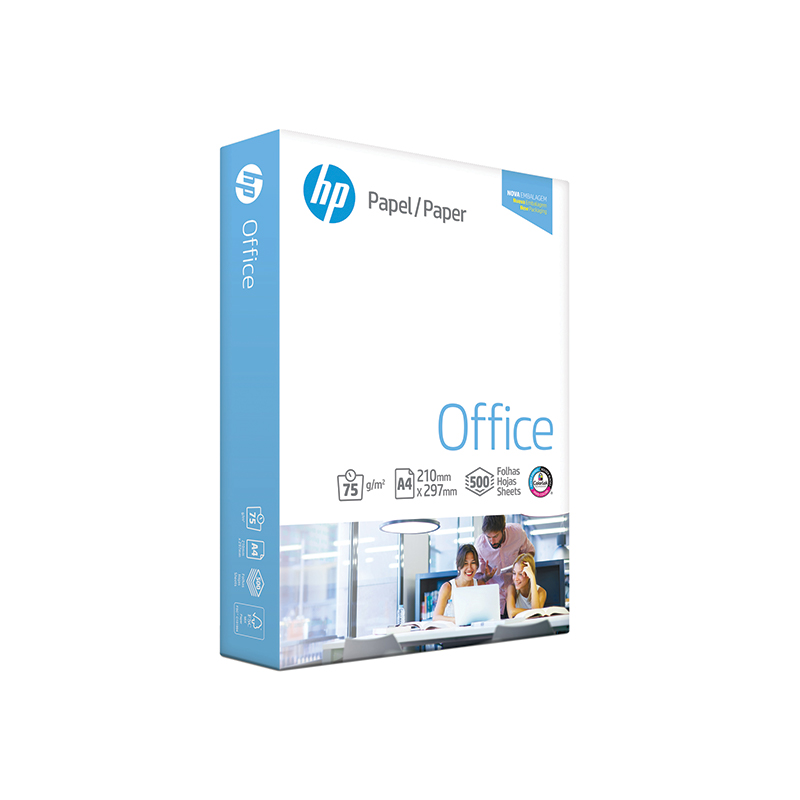 Features & Benefits

HP Office papers cause less jamming in printers and copiers, and produce longer-lasting documents. In addition, HP is manufactured with Colorlok® technology, an innovation that enables brighter colors, faster ink drying, less scratch risk and more intense black color.
HP Office 75 is FSC certified.
Specifications

Weight: 75g / m²
ColorLok® Technology
Optimized for use on all inkjet and laser printers
A4 (210 x 297 mm)
Letter (216 x 279 mm)
Packaging: Box with 10 packages of 500 sheets.